Join Our Facebook Community Group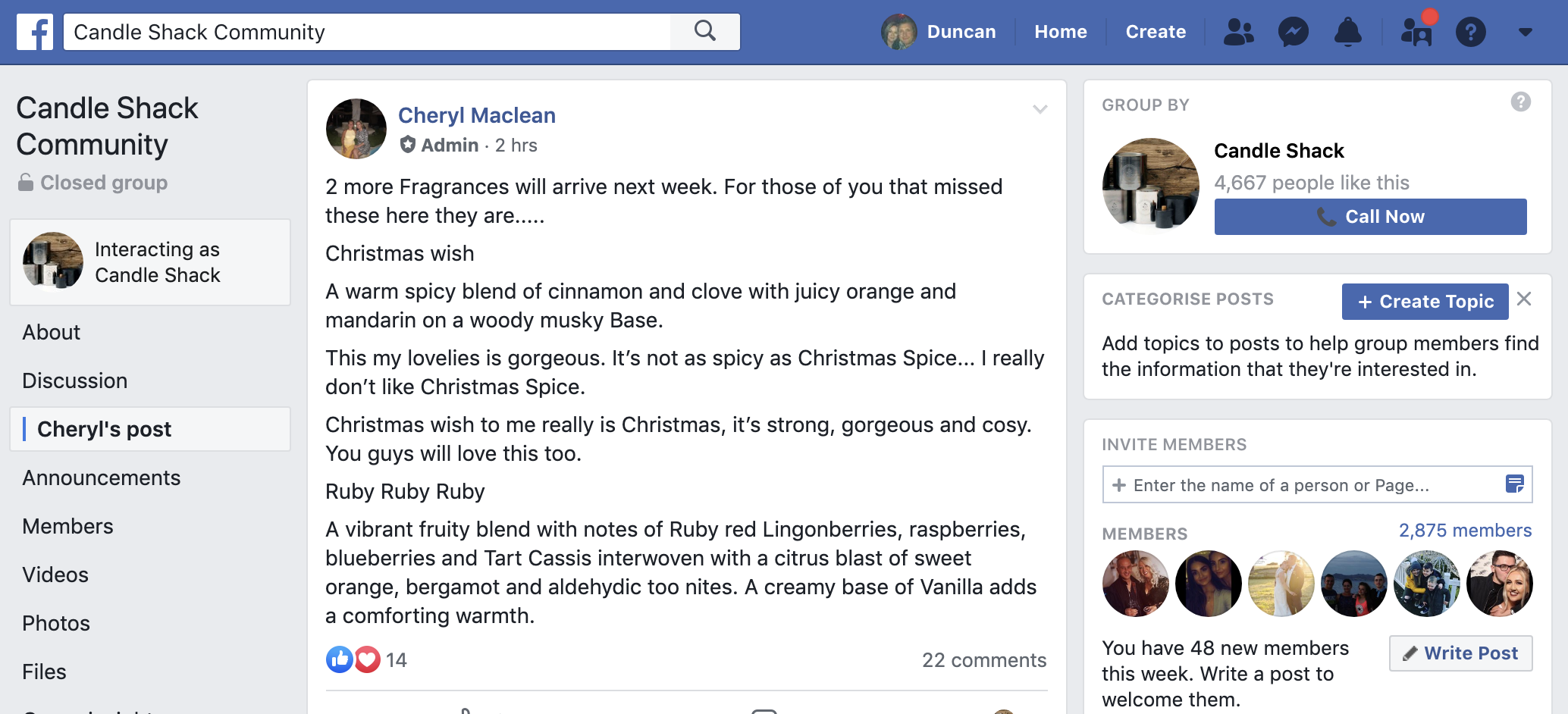 About the Community Group
With over 10,000 candle makers of all sizes and experience levels, our community offers unparalleled levels of support for new and growing candle makers.  The group is very active with dozens of new posts every day.  If you are a new or existing Candle Shack customer and would like to join the community group, please ask to join the group here.
Benefits of Joining
1). Early notice of new product launches and special offers.
2). Access to help and advice from over 10,000 candle makers.  By far the quickest way to get a very specific question answered.  Somebody will have had the same issue :)
3). A community of like minded and friendly people.
Group Rules
Respect everyone's privacy
Being part of this group requires mutual trust. Authentic, expressive discussions make groups great, but may also be sensitive and private. What's shared in the group should stay in the group.
No hate speech or bullying
Make sure everyone feels safe. Bullying of any kind isn't allowed, and degrading comments, bitching will not be tolerated and will result in being removed from the group without warning.
No Promoting or Recommending other companies
Give more to this group than you take, do not promote or recommend other suppliers products. This group is just to discuss candle making and Candle Shack's products.
Be kind and courteous
Duncan and Cheryl created this group to help others. But, also for you guys to help each other too. We want this group to be a happy place where anything can be asked and people are not judged.