Egg - Pillar Candle Mould
EQPT0065
Looking for a new shape to add to your pillar candle collection? Try this eggs-traordinary mould!
This curvy and fanciful egg-shaped pillar mould is perfect for Easter candles or simply to add a Scandinavian air to your candle collection. Easy to use, durable and wear-resistant, this premium silicone mould is easy to de-mould and produces beautiful pillar candles. With its adorable modern look, it's the perfect addition to any candle collection.
Make your pillar candle like no other by adding a splash of colour with bold dyes and unique designs with our candle pens. This makes a great activity to do with kids, where instead of painting an actual egg, they can paint their own candle with our wax pens!
To get you started, our lab of candle-making experts has even created a pillar candle recipe, including step-by-step instructions for you to create a picture-perfect candle from day 1.
For our full Easter Egg Pillar recipe, click here!
Mould Dimensions:
Full length: 90mm

Width: 68mm
Product Features:
Easy to use and demould

Reusable

Durable and wear-resistant

Made from high-grade silicone
We recommend using High-Performance Melt (HPM) Wax with this mould to be melted in a double boiler. This blended wax offers a perfectly smooth finish, excellent colour and fragrance retention, and has an amazing scent throw. And if you would prefer a microwavable wax, we'd recommend using a 50-50 blend of RCX Melt Wax and HPM. Simply melt the RCX in a microwave, and the solid HPM can then be melted into the liquid RCX. Once solid, the resulting blend can easily be re-melted in a microwave.
During shipping, the mould may become slightly bent. Simply, place your fist through the mould to its base for a few seconds. After removing your hand, the mould will snap back into its intended shape!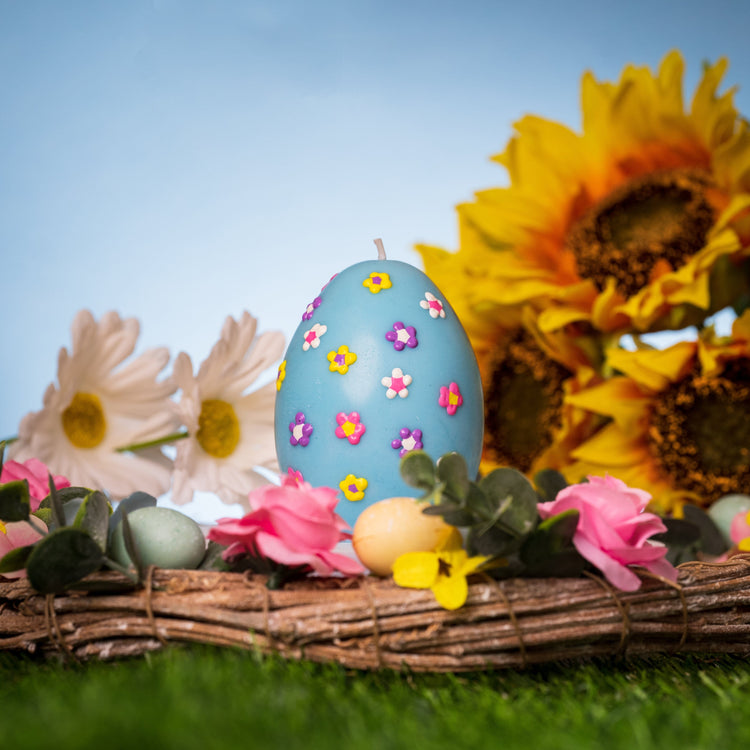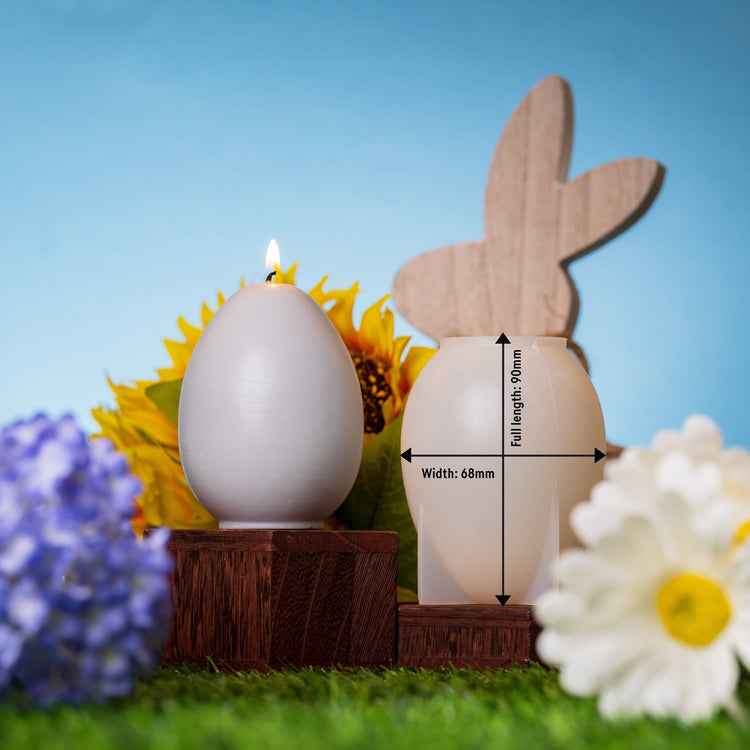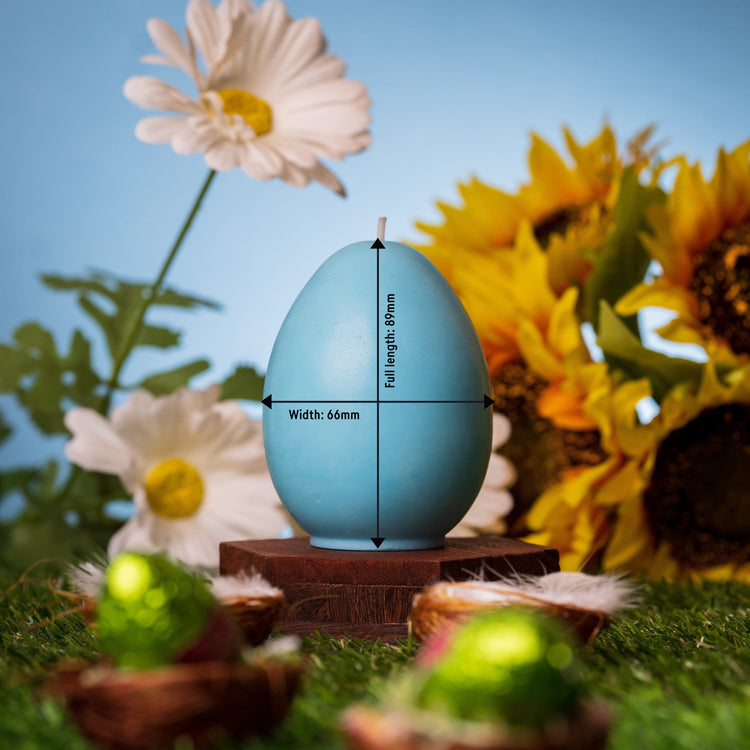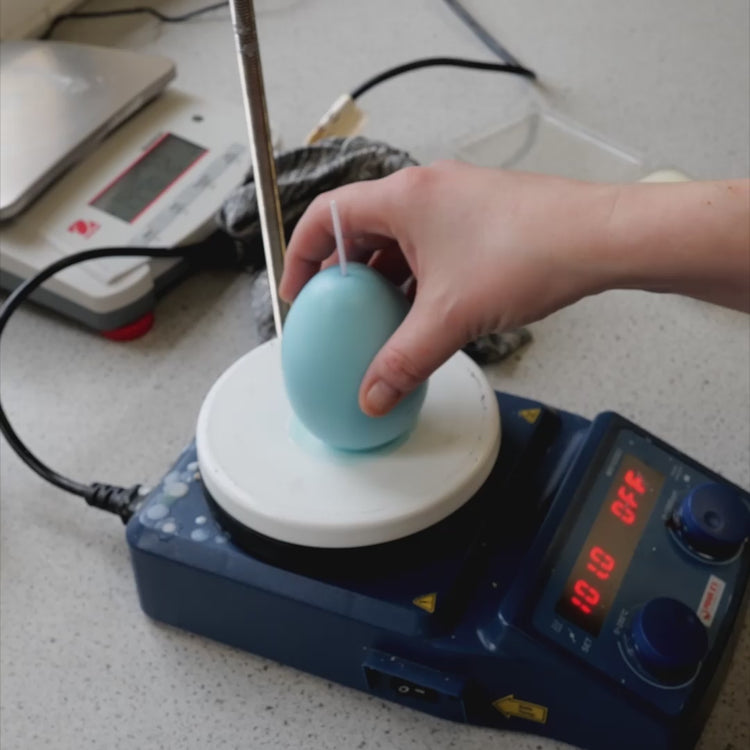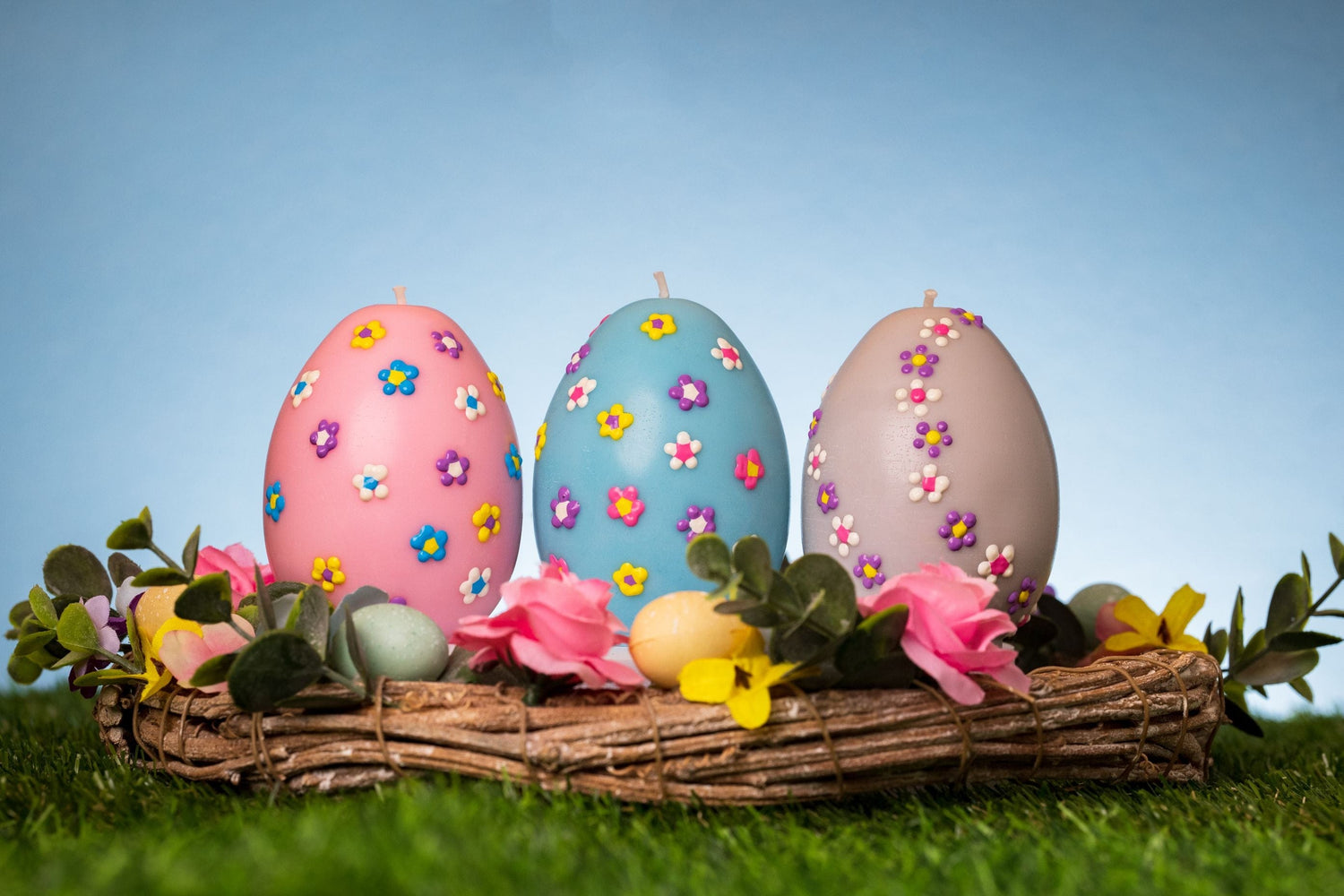 Easter Egg Pillar Candle Recipe
Make Easter eggs-xtraordinary!
Looking to add a stunning pillar candle to your Easter collection? Our lab has you covered! We've developed a recipe using our egg pillar candle mould that smells as good as it looks!
You can add all the items needed in the bundle below but double-check the recipe and ensure you have the right quantities in your basket before you hit checkout! We've hyperlinked all the ingredients in the recipe if you rather add them all manually.
Ready to get started? Click on the download button and let the candle-making fun begin!
download easter egg pillar recipe