100ml Squat Diffuser Bottle - Emerald (Box of 6)
GLAS0609-6
A high quality 100ml circular glass diffuser bottle, externally coloured in Emerald.
Caps and Reeds are sold separately and are not included with the bottle.
CUSTOMISATION
Want this customised?

We can screen print your diffuser bottles to really make your brand pop. Head over to our services page to find out more. 
DIMENSIONS:
Outer Diameter (Top) - 6.47cm
Outer Height - 5.7cm
Outer Diameter (Bottom) - 6.97cm
Bottom to neck - 5.9cm
WARNING
Please note that diffuser bases are solvents which can damage painted surfaces.  Care should be taken not to spill diffuser base on the painted surface of the bottle, as this may remove the paint if left.  Any spillages should be wiped quickly and care taken when flipping reeds.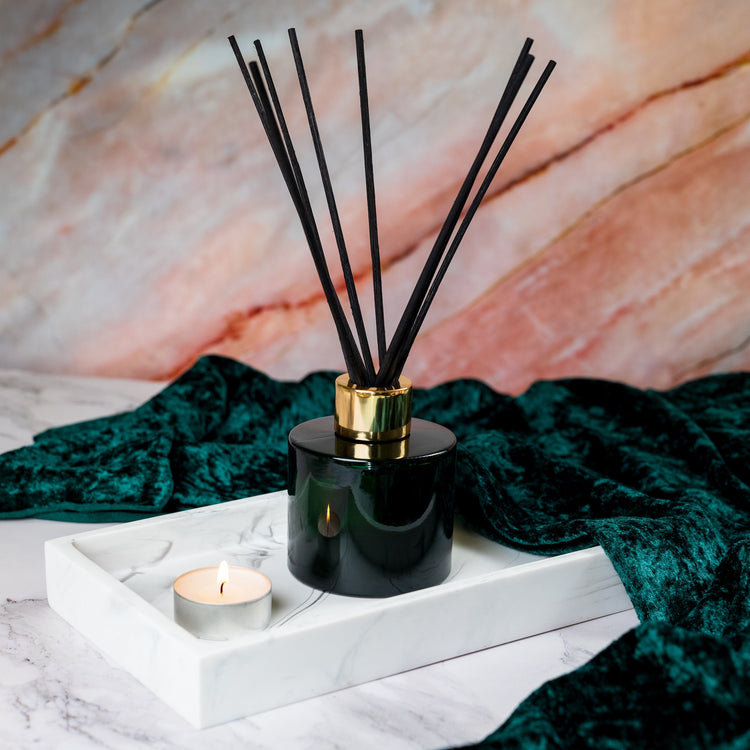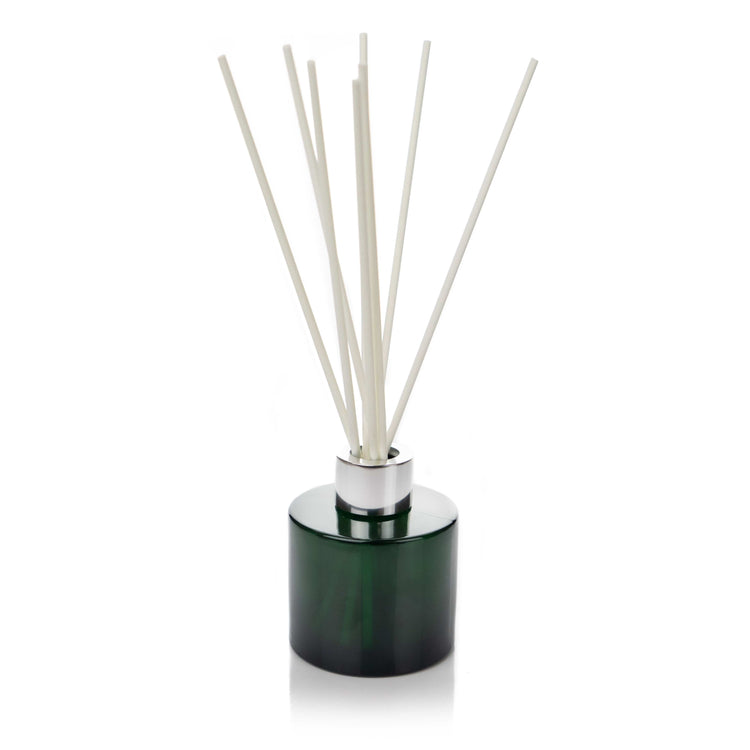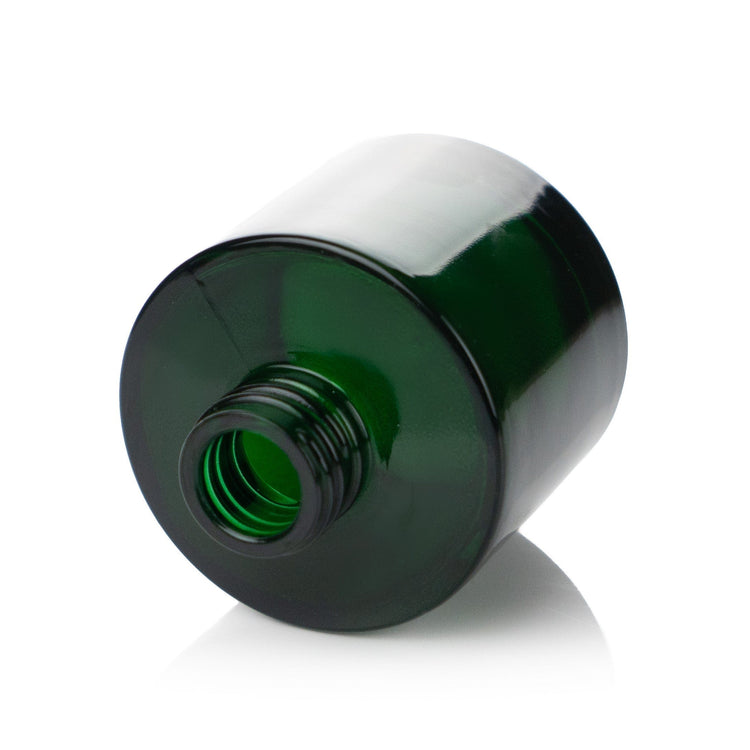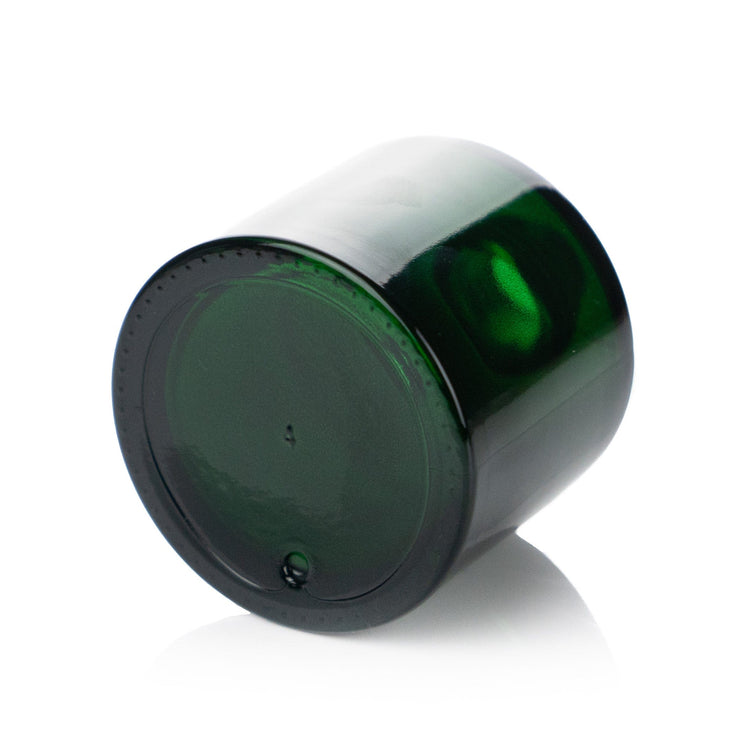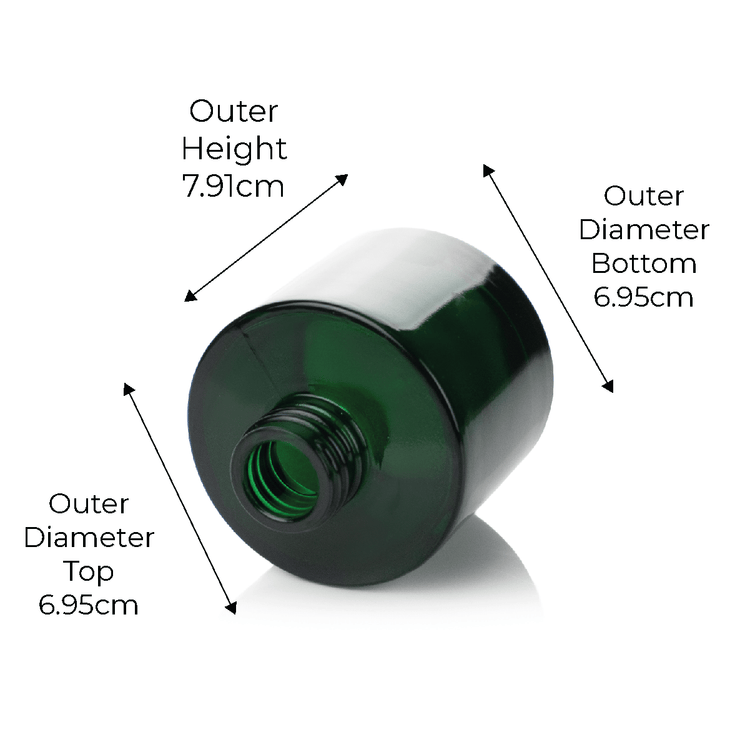 Add Your Caps, Diffusers & Bases
Shop Diffuser Caps

The diffuser cap is the finishing touch to your masterpiece so choose carefully. Made from responsibly sourced high-grade materials, they are designed to secure your diffuser and enhance its performance.

Explore collection

Shop Diffuser Reeds

Whether you are a fan of fibre reeds or a staunch supporter of rattan reeds, we've got your back. Our collection of high quality diffuser reeds is curated by fragrance experts to make sure your fragrance is properly dispersed.

Explore Collection

Shop Diffuser bases

From the ever popular augeo to a powerful vegan option, we have the bases you need to get started with diffusers. If you're feeling experimental go for perfumers alcohol and create a blend of bases to maximise scent throw.

Explore collection