STEP 1: GET YOUR Starter KIT AND CREATE
Many novice candle makers spend hundreds of pounds just trying to get a candle that works - we wanted to speed up that process. Our starter kits give you the tools you'll need to make candles that really work - by that we mean they smell good and burn safely. The only extra thing you'll need is kitchen scales and a flat workspace.
We want to help you make candles that are sustainable so each of our starter kits come with popular plant waxes - RCX and 464. You pick which one to master. After you purchase your kit you'll be emailed a link to a step-by-step video course taking you through the candle making process.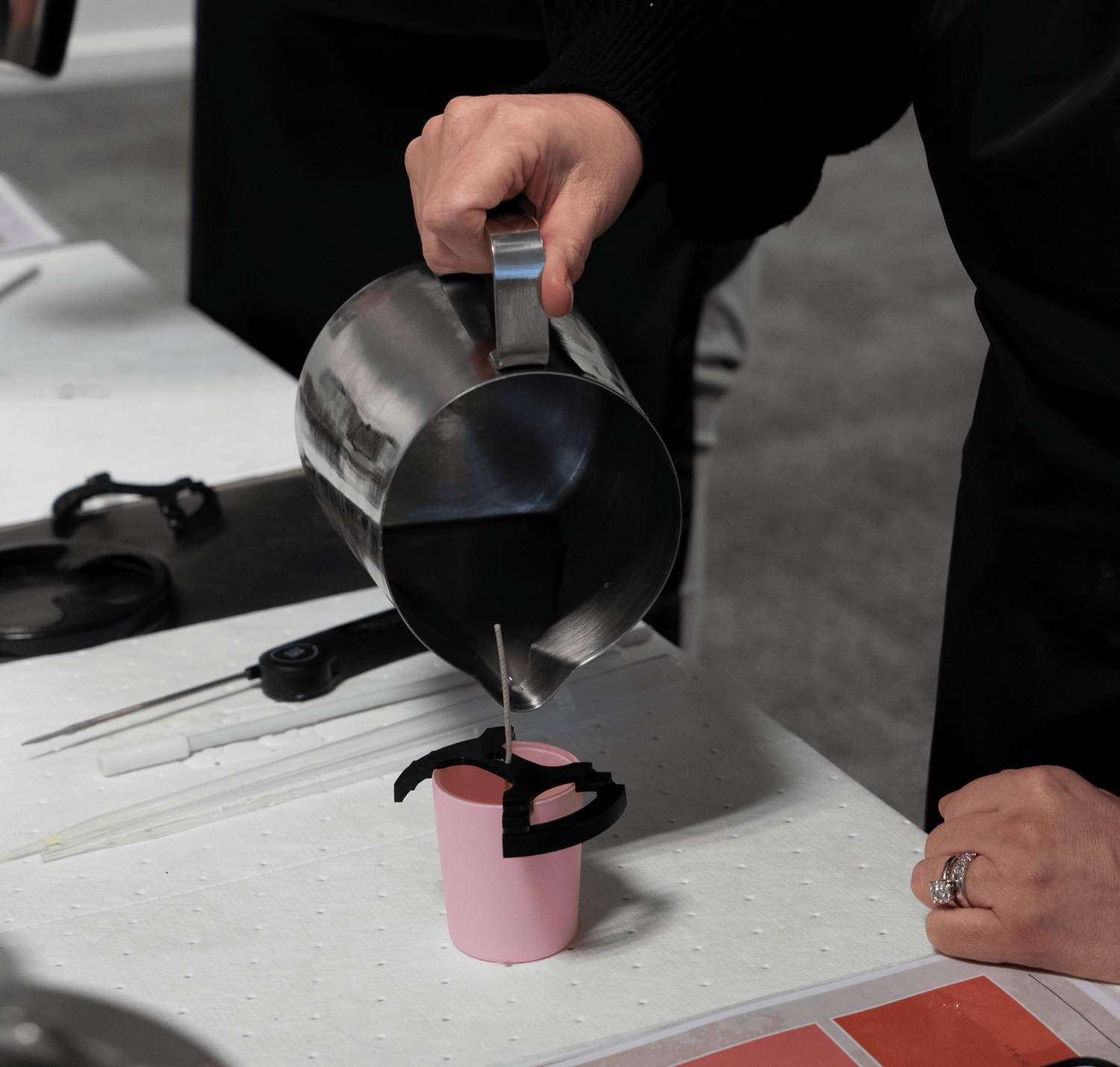 STEP 2: LEARN THE THEORY
We've recently launched our online academy developed using all the techniques we've learned making luxury candles for household names over the last 10 years. These techniques will give you the confidence with making container candles. Get ready to learn...

✅ The fundamentals of container candle making - from how your component selection affects the way your candle burns, to the science behind each component

✅ Learning our Candle Shack four-stage candle-making process we use on high-quality candles for top brands

✅ Legislation and testing to make safe candles

✅ Moving from using recipes to developing your own candles

✅ Troublshooting your candles plus tips and tricks from candle experts
Start the introduction to container candles course
STEP 3: GET STARTED WITH RECIPES
The hardest part of candle-making is the testing phase and figuring out the perfect formula of wick, wax and fragrance. Once you've found a formula for one fragrance, it may not work for others.
Our in-house lab full of expert candle makers has tried and tested the optimal combinations of fragrance, wax, wick and jars to produce recipes engineered to generate incredible hot and cold throws with a perfect burn profile.
With your core kit in place as well as the theory from the course, you're now ready to work with recipes and you'll be able to troubleshoot problems as they occur. We've split up the recipes by wax type since you've been studying one wax type. Explore between RCX and 464 recipes, pick your favourite fragrance and get creating!