Floating Rosette - Pillar Candle Mould

EQPT0075
Meet our Floating Rosette Pillar Candle Mould – the essential tool for making elegant floating candles.
Floating candles are small pillar candles that can be placed in water and float, adding a sophisticated romantic glow to any room. And now, you can make your own with our versatile mould!
Made from premium recyclable plastic, this mould is not just easy to use and demould but also incredibly durable, making it the perfect companion for both small business candle makers and passionate hobbyists alike. With 6 rosette-shaped cavities, you're all set to create elegant floating candles. Pair it with our HPM wax and experiment with dyes, fragrances and candle pen designs to make gorgeous floating candles that will dazzle all who see them.
Candle making is an art and we're here to support you every step of the way. Our lab of expert candle makers has designed a tailor-made recipe and a tutorial video to help you unlock the full potential of this mould and make stunning floating candles from the get-go.
Cavity dimensions:
Product features:
Made from premium plastic

Contains 6 rosette cavities

Easy to use and demould

Reusable and durable

Recyclable

Heat resistant until 80°C

Takes up to 162g of

HPM wax
*Please note: all moulds come empty. Pictures are for inspirational purposes only.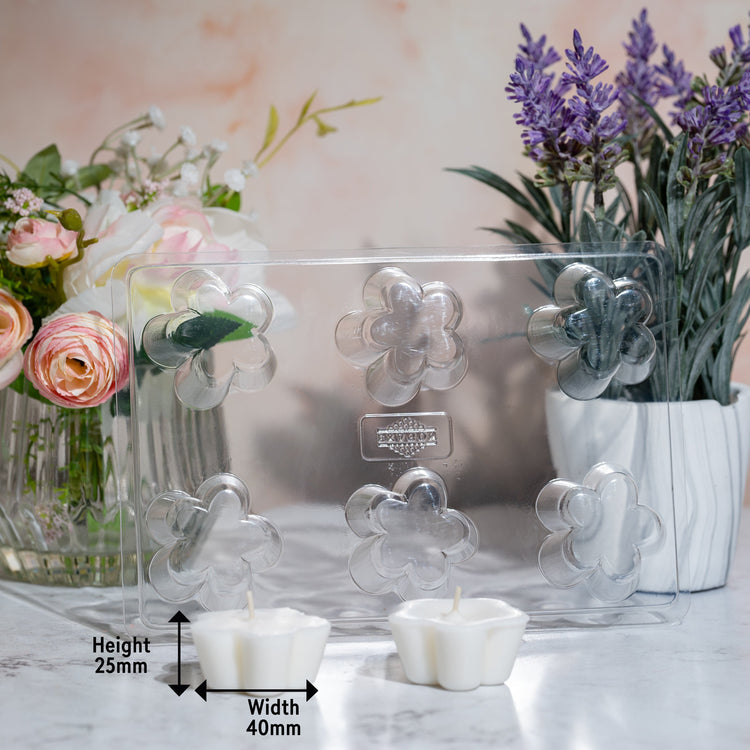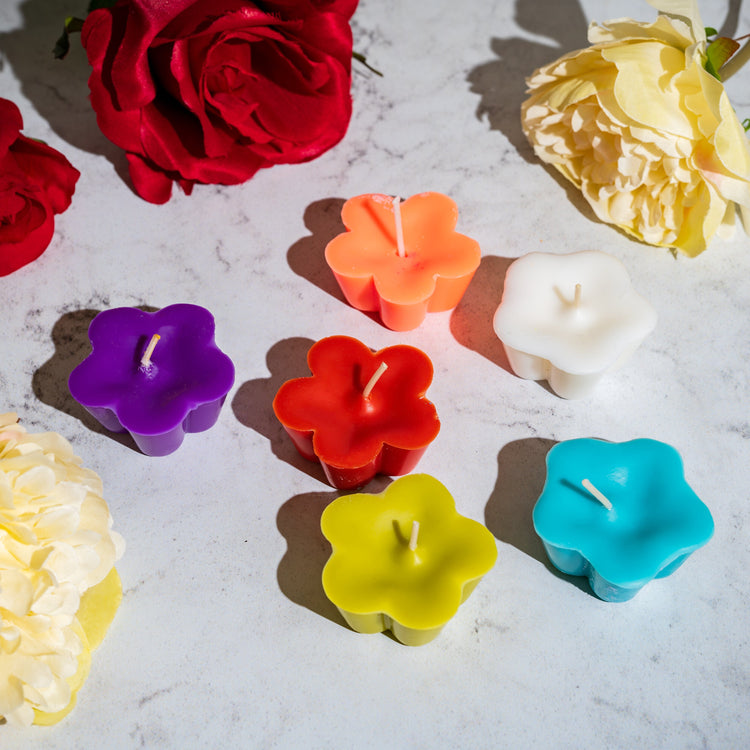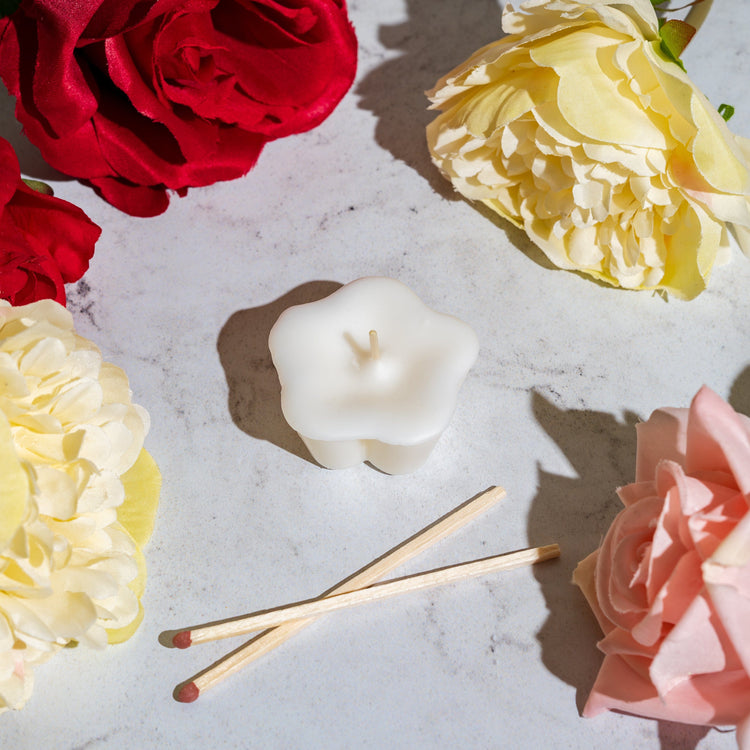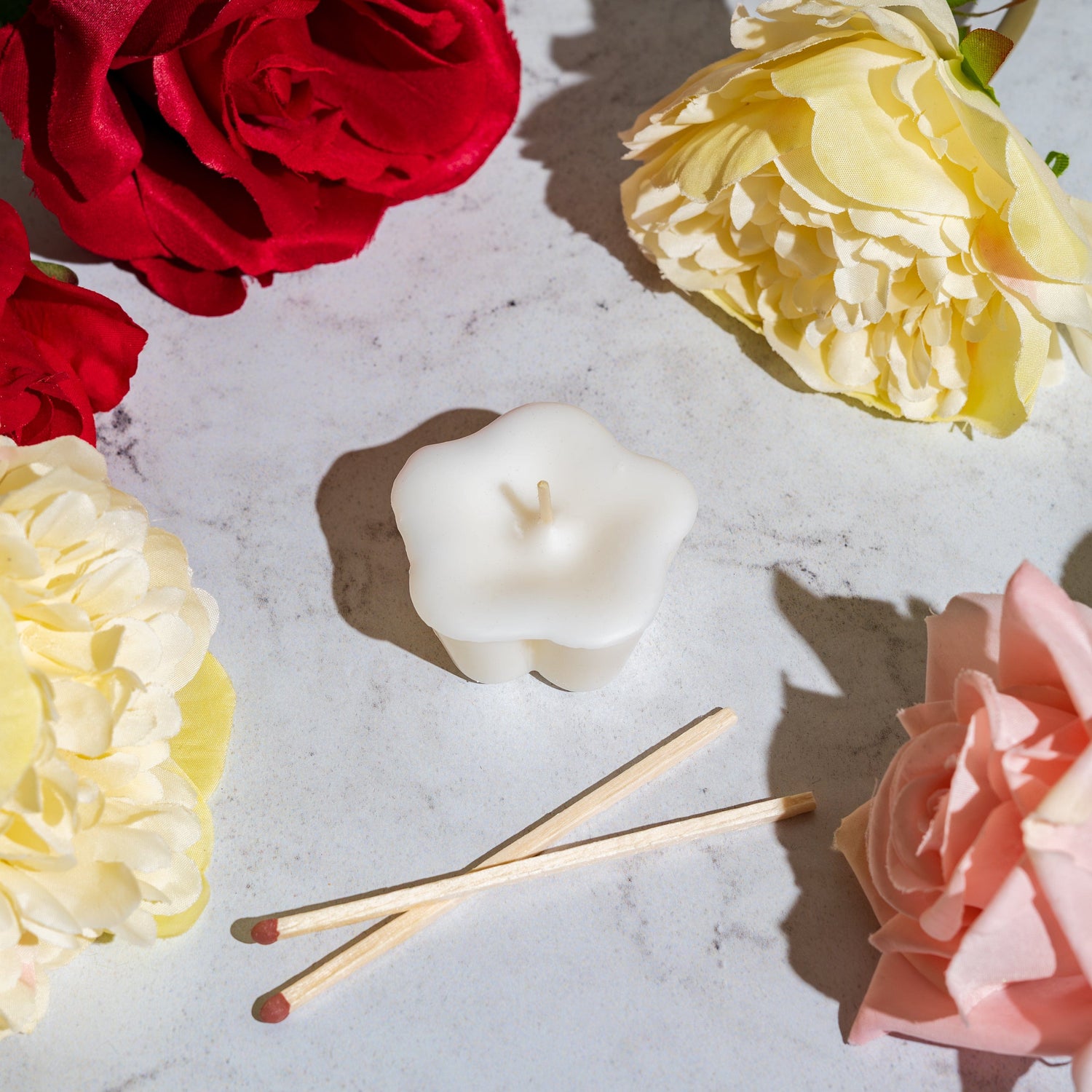 TRIED & TESTED RECIPES
Getting the right mix of wax, fragrance and wick is a complex process. We're here to help. The Candle Shack laboratory has set out to create the perfect candle recipe for each of our moulds. They are engineered to generate incredible scent throws with a perfect burn profile that will leave your customers wanting more.
Ready to get started? If you're making a candle, just download your fragrance and wax from the options to begin crafting your candle.
download recipe
learn how to use your mould