Heart - Pillar Candle Mould

EQPT0076
Bring on the romance with our Heart Pillar Candle Mould!
Whether you're an experienced candle maker or just getting started, this mould will add charm and allure to your candle collection. Crafted from high-quality polycarbonate plastic, this tall heart mould ensures picture-perfect results every time. And unlike single-use moulds, ours is easy to use, reusable and durable, allowing you to make and demould an endless array of heart-shaped pillar candles to dazzle your customers.
Unleash your inner artisan and experiment with fragrances, dyes, and candle pen designs to craft a candle collection that's as unique as your brand.
To set you off on your candle-making journey, we've designed a professional recipe specifically for this mould, promising delightful scent throws and optimal burn profiles. Plus, we have a step-by-step video tutorial to walk you through the entire process so you can make your candles will confidence.
Dimensions:
Height: 210mm

Width: 70mm

Depth: 61mm
Product features:
Made from premium polycarbonate plastic

Tall heart shape

Easy to use and demould

Reusable and durable

Recyclable

Heat resistant until 120°C

Takes up to 425g of

HPM wax
*Please note: all moulds come empty. Pictures are for inspirational purposes only.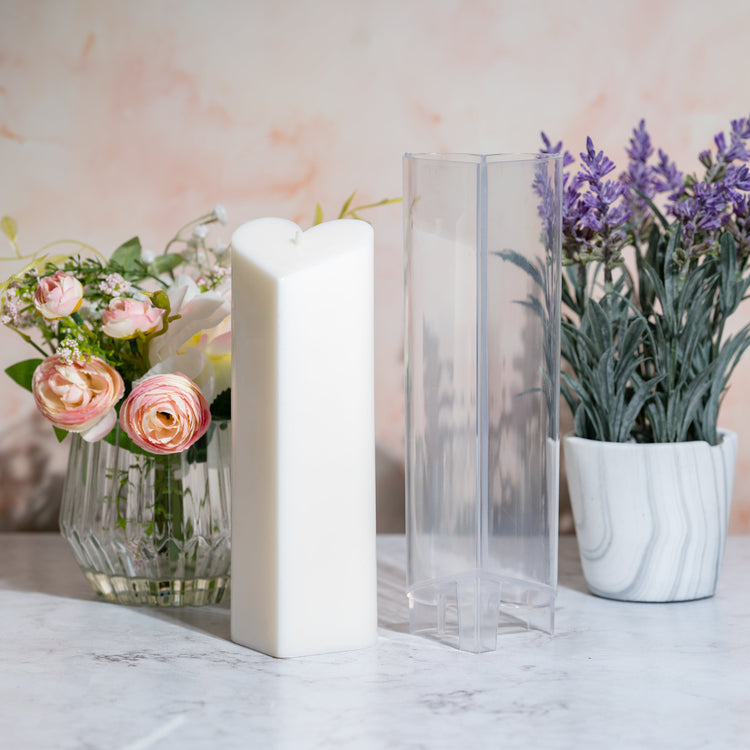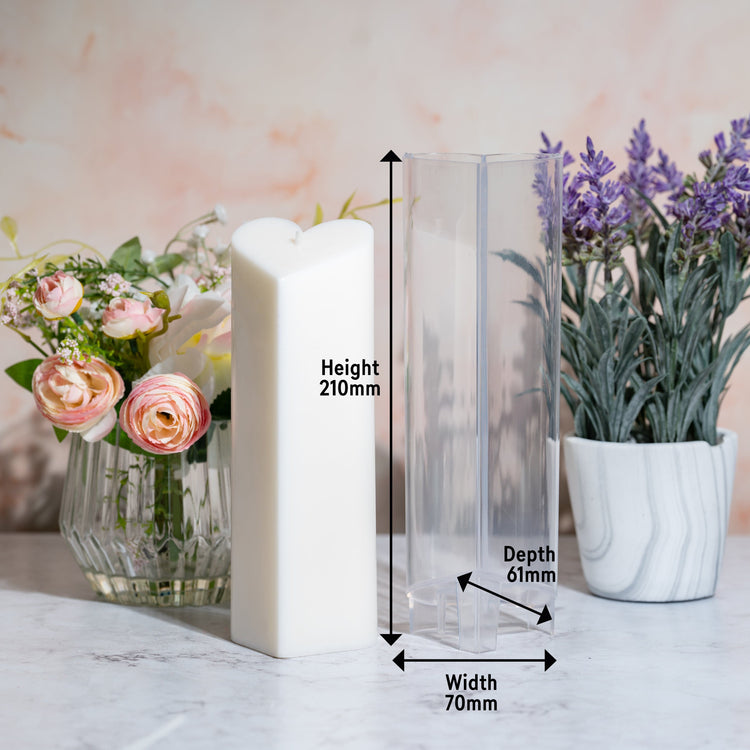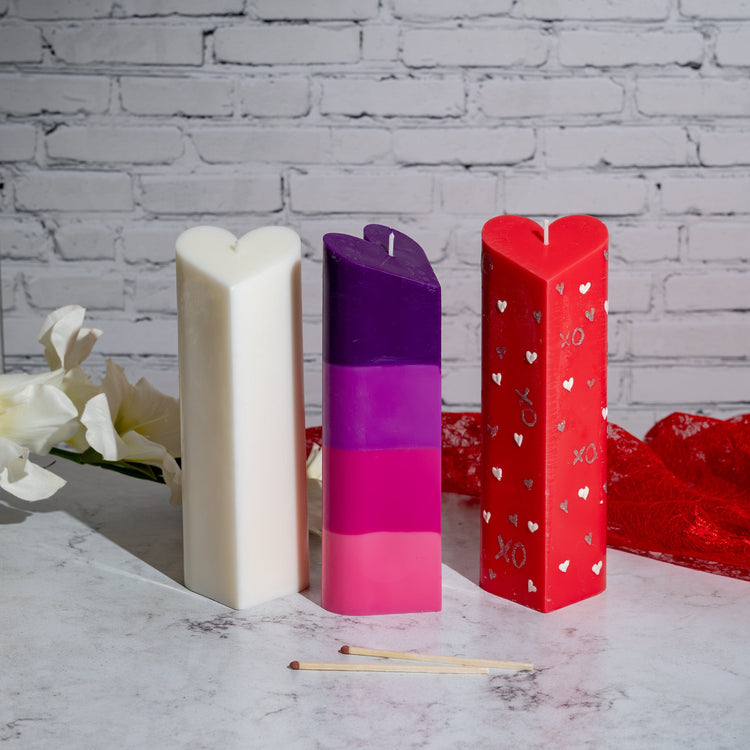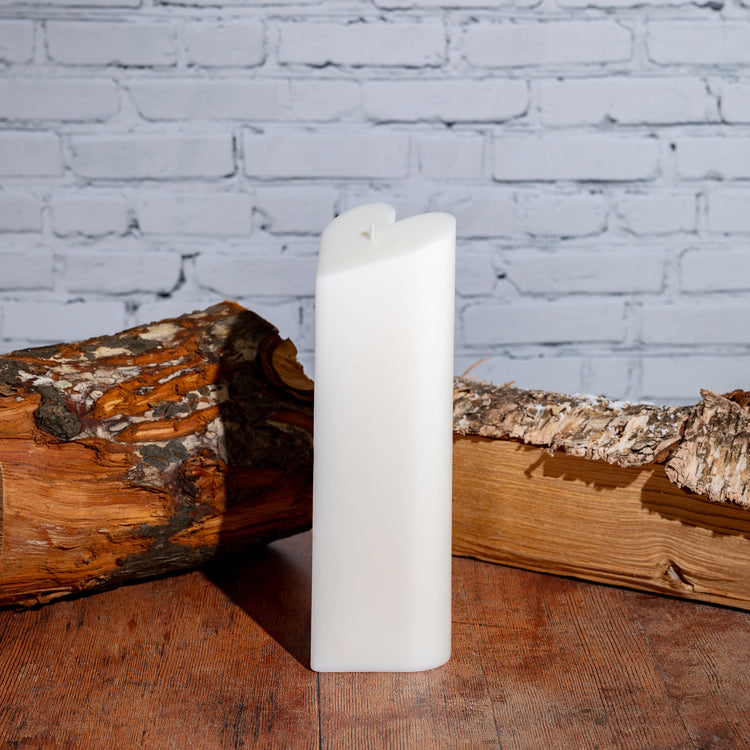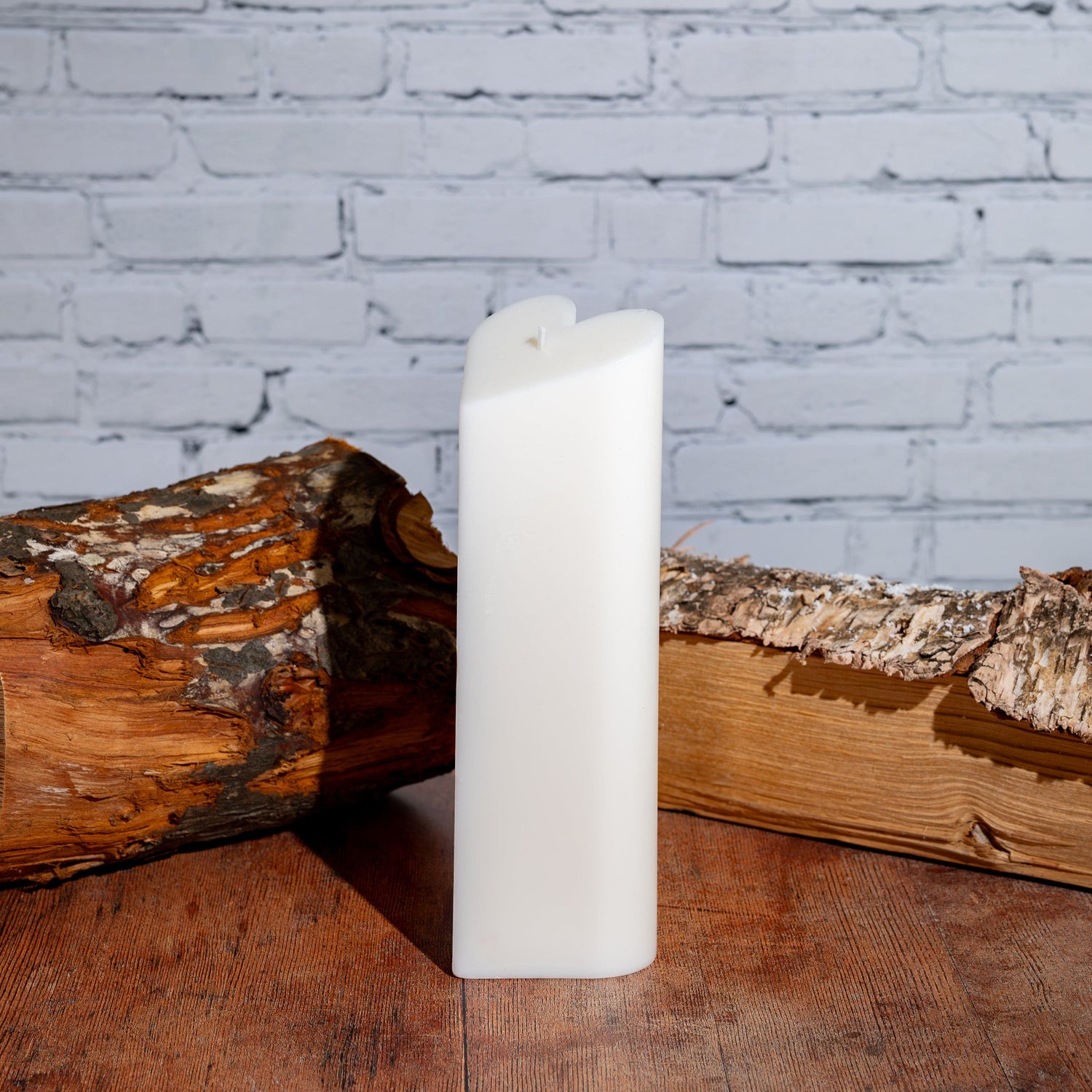 TRIED & TESTED RECIPES
Getting the right mix of wax, fragrance and wick is a complex process. We're here to help. The Candle Shack laboratory has set out to create the perfect candle recipe for each of our moulds. They are engineered to generate incredible scent throws with a perfect burn profile that will leave your customers wanting more.
Ready to get started? If you're making a candle, just download your fragrance and wax from the options to begin crafting your candle.
download recipe
learn how to use your mould