Pointed Cylinder 40x123 - Pillar Candle Mould

EQPT0017
Transform your candle collection with our amazing Pointed Cylinder Pillar Candle Mould!
This mould is a game-changer for candle makers who want to add a touch of elegance to their collection. Made from high-quality polycarbonate plastic, this mould produces stunning cylinder pillar candles with a distinctive pointed top. It is also easy to use and demould and can be used time and again with consistent results.
HPM wax is the perfect complement for this amazing mould and will allow you to unleash your creativity. Make pillar candles that truly represent your brand's unique personality by experimenting with vibrant dyes, tantalising fragrances, and intricate candle pens designs that will bring your customers joy.
If you're new to making pillar candles or need some guidance, don't worry - we've got you covered. Our lab of expert candle makers has designed a bespoke candle recipe as well as an instructional video to help you kick-start your pillar candle-making journey with confidence.
Mould dimensions:
Height: 123mm

Width: 40mm
Product features:
Made from premium polycarbonate plastic

Pointed cylinder shape

Easy to use and demould

Reusable and durable

Recyclable

Heat resistant until 120°C

Takes up to 125g of

HPM wax
*Please note: all moulds come empty. Pictures are for inspirational purposes only.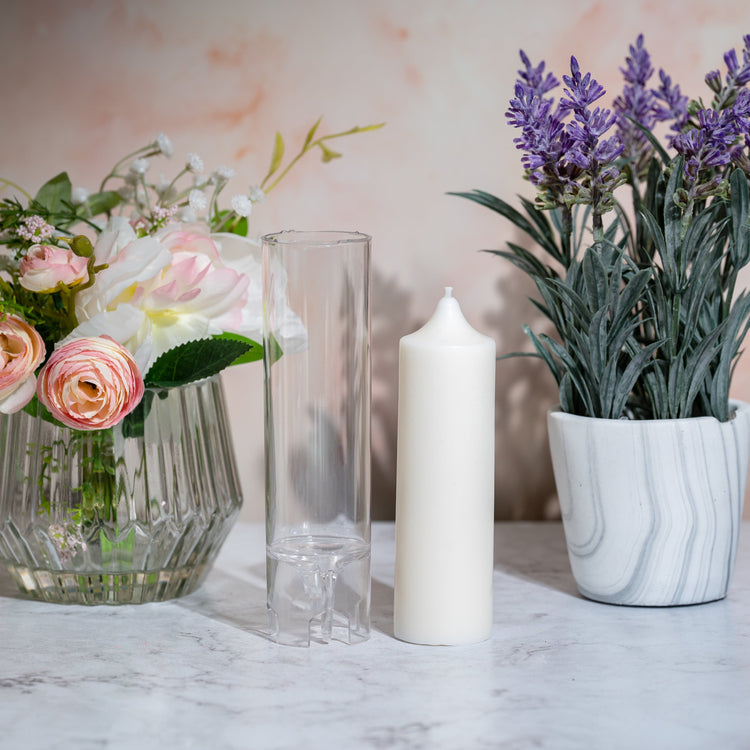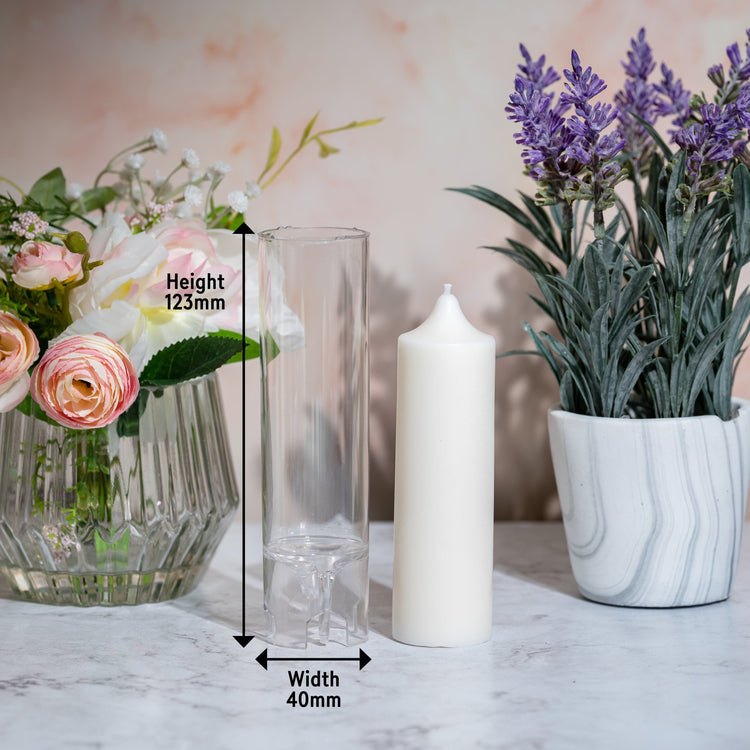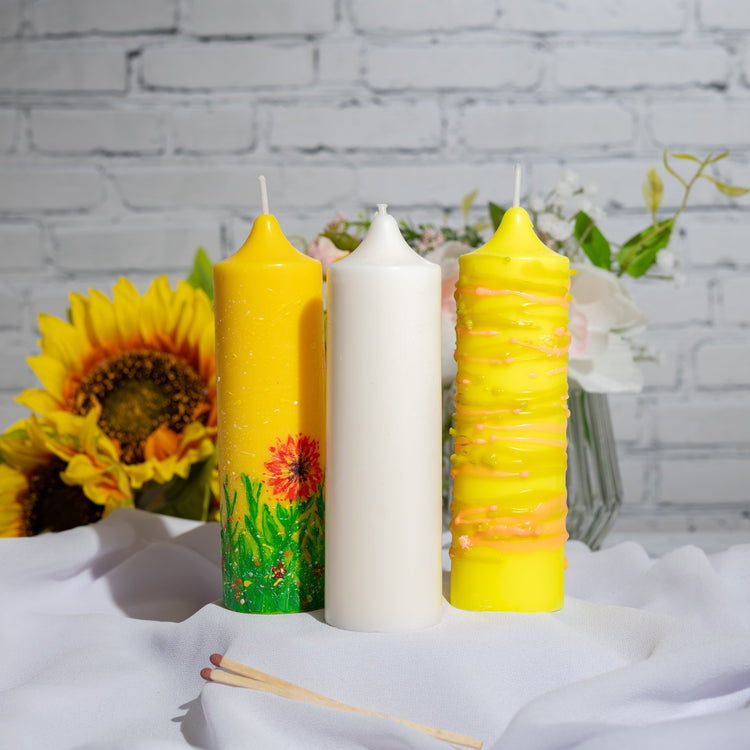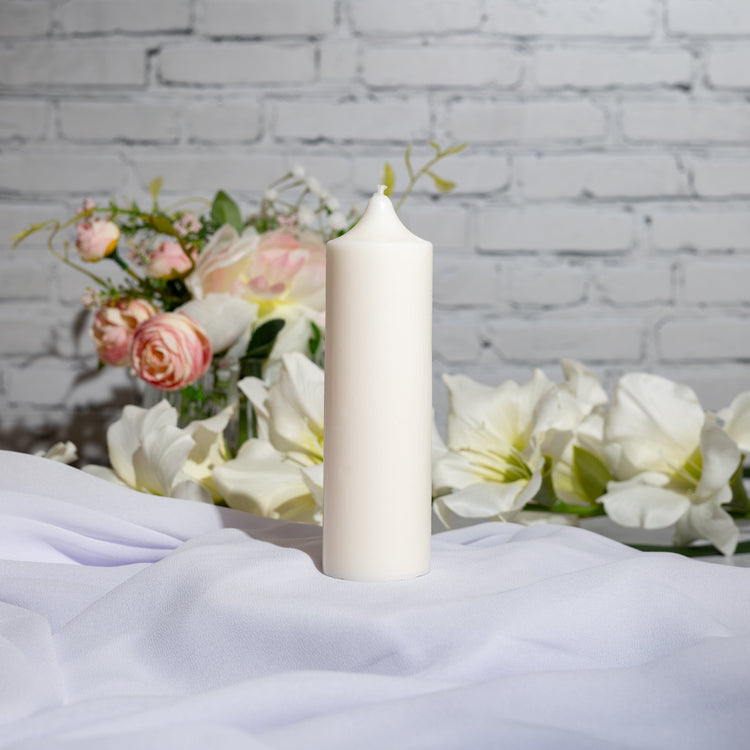 TRIED & TESTED RECIPES
Getting the right mix of wax, fragrance and wick is a complex process. We're here to help. The Candle Shack laboratory has set out to create the perfect candle recipe for each of our moulds. They are engineered to generate incredible scent throws with a perfect burn profile that will leave your customers wanting more.
Ready to get started? If you're making a candle, just download your fragrance and wax from the options to begin crafting your candle.
download recipe
learn how to use your mould