Skull - Pillar Candle Mould
EQPT0029
Make all your spooky pillar candle dreams come true with this high-grade silicone skull mould. This wear-resistant mould is realistic and easy to use, making it the ideal choice for candle makers.

Product features:
High-quality silicone

Durable and wear-resistant
Easy to demould
Easy to clean
Safe and non-toxic
Dimensions:
Height: 82mm

Width: 74mm

Length: 109mm
We recommend using High Performance Melt (HPM) Wax with this mould to be melted in a double boiler. This blended wax offers a perfectly smooth finish, excellent colour and fragrance retention, and has an amazing scent throw. 
And if you would prefer a microwavable wax, we'd recommend using a 50-50 blend of RCX Melt Wax and HPM. Simply melt the RCX in a microwave, and the solid HPM can then be melted into the liquid RCX. Once solid, the resulting blend can easily be re-melted in a microwave.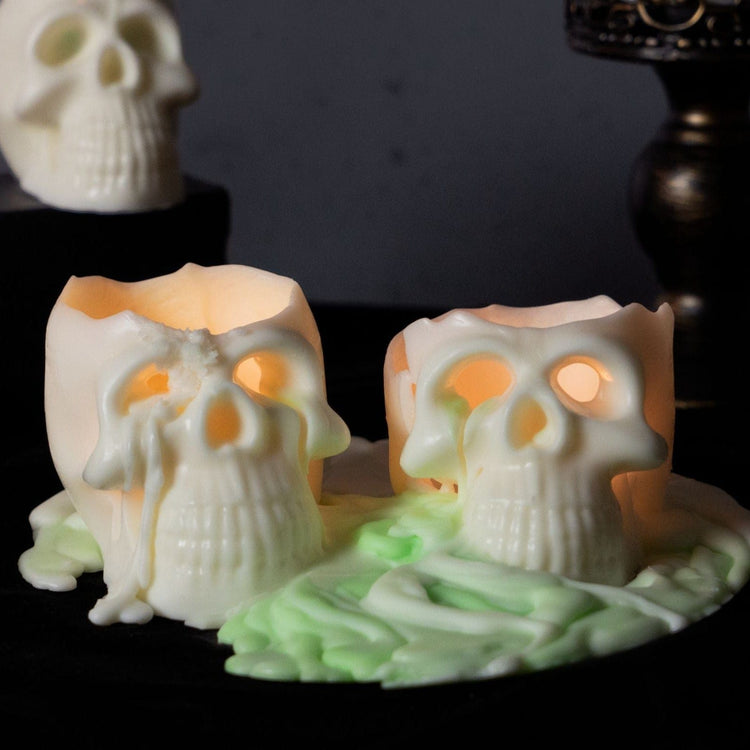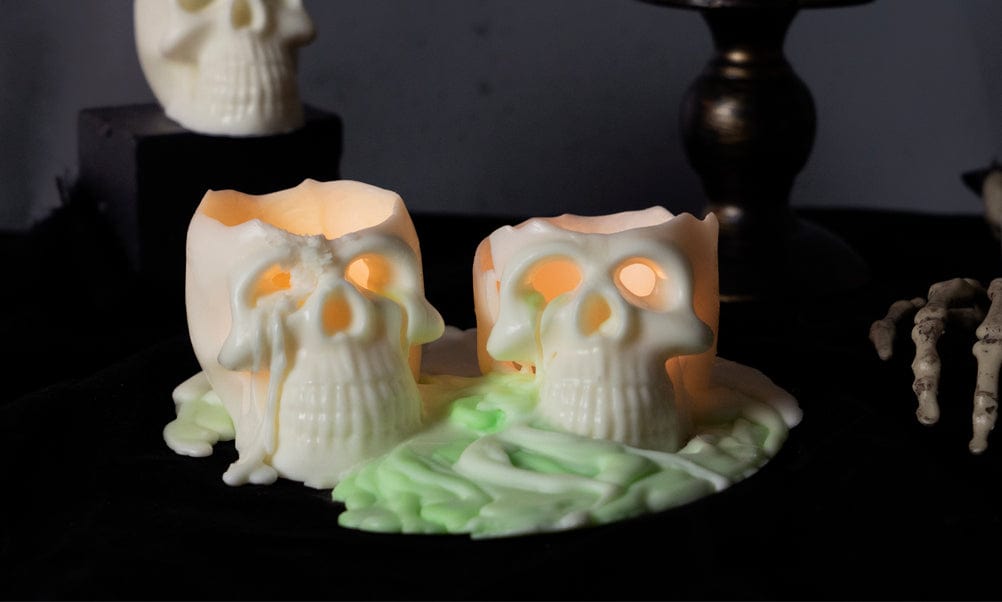 Let's have some skele-fun
As fans of all things spooktacular, we developed a recipe using our skull pillar candle mould with a bleeding brain that comes through the eyes. Download our recipe here.

You can add all the items needed in the bundle below but double check the recipe and ensure you have the right quantities in your basket before you hit checkout! We've hyperlinked all the ingredients in the recipe if you rather add them all manually.